ABOUT
Heritage Luxury Homes specializes in building the highest quality luxury homes in the most exclusive locations on Chicago's North Shore. Over the past twenty years, we have built close to 100 beautiful luxury homes in Winnetka, Glencoe, Kenilworth, and Highland Park, Illinois.
Our reputation for excellence is unparalleled in today's luxury home market. We build each home with the highest level of craftsmanship at every step along the way. Nothing is taken for granted – every detail receives its required attention.
Our commitment extends beyond just the homes we build but also towards creating lasting relationships with our clients and improving the quality of life in the communities that we serve.
Heritage Luxury Homes is a family business and was founded in 1990 by Leo and Milena Birov when they built their first dream home in Winnetka. They oversee the construction of each Heritage Luxury home as carefully as if each were their own. The family puts its heart and soul into each and every house it builds.
---
LEO BIROV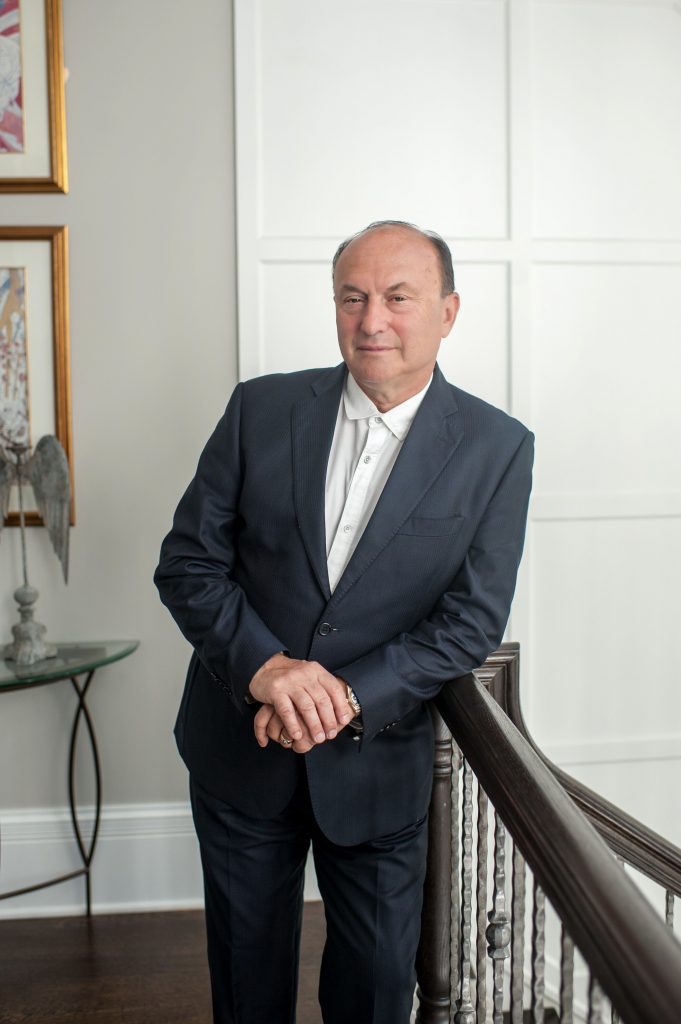 The quintessential entrepreneur, Leo Birov founded Heritage Luxury Homes in 1989 when he decided to build his own home in Winnetka. In mastering home construction, Leo was able to leverage his extensive engineering experience, including years of experience working at Motorola as a senior electronics engineer and master's degree in engineering. When he built his first home, Leo served as his own general contractor, learning the construction business from the foundation up. When his own home was completed, Leo went on to construct each and every one of Heritage's custom homes with the same attention to detail and quality as if it were his own. Through the years, Leo has managed and been involved hands-on in every one of Heritage's homes, gaining invaluable experience of the construction, architectural, building and zoning and construction management facets of the business. With an unparalleled knowledge of the details of home construction and the North Shore real estate market, Leo is responsible for the unprecedented growth and success of Heritage Luxury Homes.
After more than 20 years, Heritage Luxury Homes has become the premier luxury builder on the North Shore, and is expanding its business rapidly to other areas including the City of Chicago and Milwaukee suburbs. To date, Heritage Luxury Homes has built almost 100 custom luxury homes on the North Shore of Chicago in various architectural styles and has set the bar for quality luxury construction in the area.
Leo is a licensed Illinois Realtor, and part of the Heritage Team at @Properties North Shore.
---
MILENA BIROV
Milena Birov helped her husband, Leo Birov, originate Heritage Luxury Homes over 20 years ago and has been an integral part of the company ever since. In addition to being a guiding light behind the expansion of Heritage over the years, Milena has been involved in the construction of each of Heritage's homes.
Additionally, Milena is the primary realtor representing Heritage and has been selling Heritage's beautiful homes since the company was founded. Although Milena has worked in many areas of real estate, her specialty is new construction. During her career in real estate, Milena has sold over 100 beautiful houses built by Heritage. Being a part of the company gives her a greater understanding of the construction process, including the materials used and the costs involved, as well as the needs and desires of buyers in today's luxury home market. Milena is able to use her expertise in new construction when working with her clients on finding the home of their dreams. Being a resident of Winnetka, Milena brings an extensive knowledge of the North Shore to selling real estate, and developing Heritage's future.
Milena is a licensed Illinois real estate Broker and is a member of the Heritage Team at @Properties North Shore.